The Legacies Series, an oral history project, features our theatre elders — actors, writers, directors, composers, designers and producers — working people who have kept alive a dedication to the precarious profession that is theatre. This program honors their work by the passing on of their working histories to those of us coming up after them.
1995 : The Langston Hughes House, Harlem
Guests
Robert Earl Jones & Gertrude Jeannette
Hosted by Billie Allen & Carl Hancock Rux

"I started writing about women, strong women, that I knew that no one would be ashamed to play." 
– Gertrude Jeannette 
Gertrude Jeannette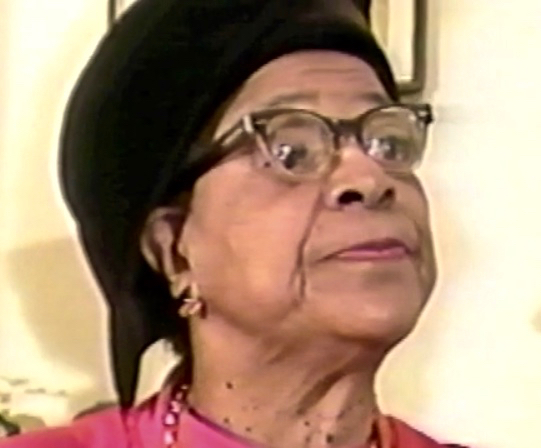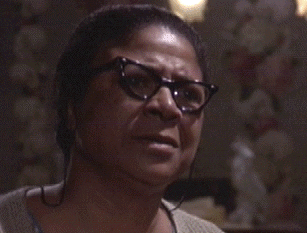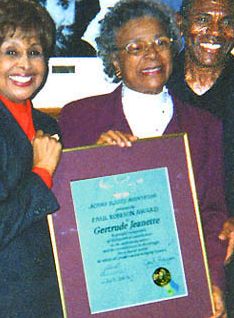 "Miss J"
(as she is called) has been producing, writing and directing theatre non-stop for nearly 50 years. Less than a week before this Legacy Series event, Miss J turned 81, and without pause, continued work on the next play she produced with
The H.A.D.L.E.Y. Players
, a company she formed in 1979, out of the desire to enrich the cultural life of the Harlem community.
In addition to directing her own plays, (
This Way Forward
, 
A Bolt from the Blue
, 
Light in the Cellar
, 
Who's Mama's Baby Who's Daddy's Child
 and 
Gladys' Dilemma
), Miss J has directed the work of John Perkins, Celeste C. Walker, Phillip Hayes Dean, Ajene Washington and Lorraine Hansberry.  
For many years she worked as an actress in radio, stage, film and TV. On Broadway, she originated roles in 
Lost in the Stars
, 
Nobody Loves an Albatross
, 
The Amen Corner
, 
The Skin of Our Teeth
, 
The Great White Hope
 and 
Vieux Carre
. Her film credits include: 
Nothing but a Man
, 
Cry for the City
, 
Shaft
, 
The Legend of Charlie
, 
Cotton Comes to Harlem
, 
Black Girl
 and several documentaries and short films. Miss J received the Outstanding Pioneer Award from the AUDELCO in 1984 and the AT&T and Black American Newspapers 1987 Personality of the Year Award. In 1991 she was the recipient of the Harlem Business Recognition Award from the National Council of Negro Women.   All this and Ms. Jeanette, who was married to the great 
Joe Jeannette
, was NYC's 
first woman cab driver.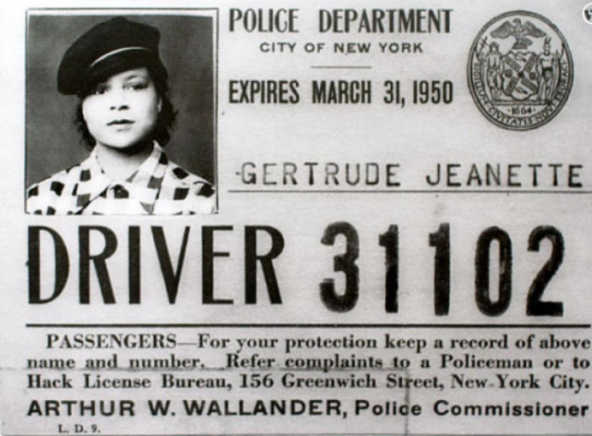 Robert Earl Jones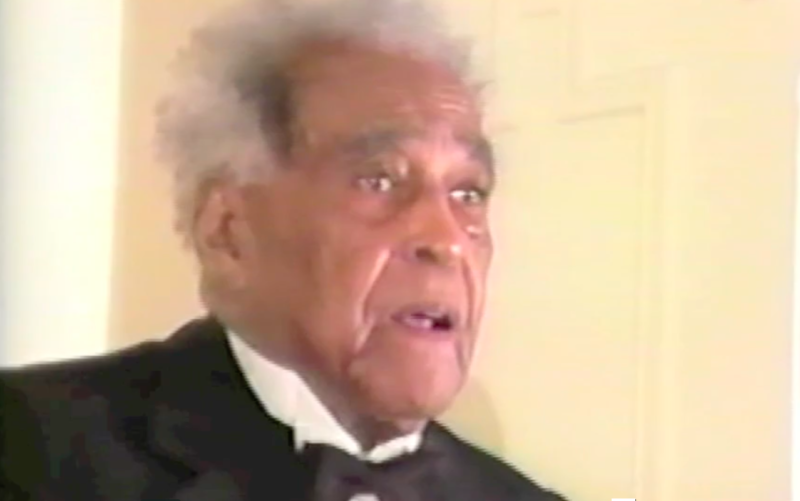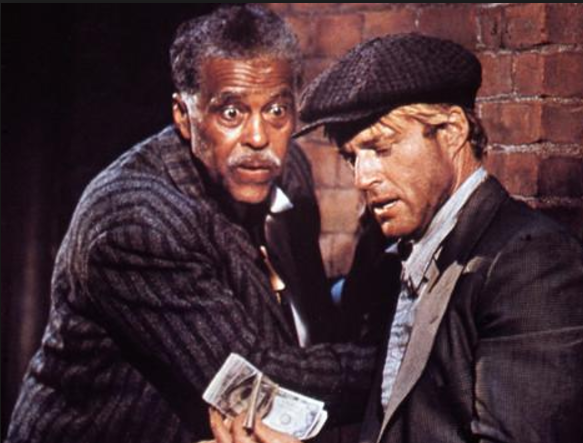 Born in Mississippi in 1910, Robert Earl was an actor with far-reaching experience. At 16 years old, he swung onto a freight train heading North and arrived in New York unintentionally—he meant to get to Boston and hopped the wrong train.
Robert Earl was a railway worker, a welder, a butler, a truant officer for the WPA, a prize fighter (knocking out Bob Norman in NYC's Hippodrome, February 23, 1938), to name but a few of his lives. But in 1938 Langston Hughes' Aunt Toy, helped him to read his first poem. That poem became part of a one-act play and Jones' acting debut, in "Don't You Want to be Free?"  Since then, his many Broadway credits included: Herod and Mariamne, The Hasty Heart, Strange Fruit, The Iceman Cometh, Othello (an obsession of his), Gospel at Colonus and Mulebone.
Film credits included: The Sting, Wild River, Cold River, Trading Places and The Cotton Club.  Robert Earl Jones was the recipient of more awards than there is space to list, but among his proudest achievements was completing the New York City Marathon —twice.
In 2006, Robert Earl Jones passed away at his family home in Englewood N.J. at the age of 96.
---
When Mr. Jones walked into the Langston Hughes House, where this event took place, before he even took off his coat, he stopped, and spoke out loud first to the air around him, and then to us:
I've known rivers:
I've known rivers ancient as the world and older than the
flow of human blood in human veins.
My soul has grown deep like the rivers.
And proceeded on to recite the entirety of Langston Hughes' The Negro Speaks of Rivers  He had learned to read in this house, and this was the first poem he read.