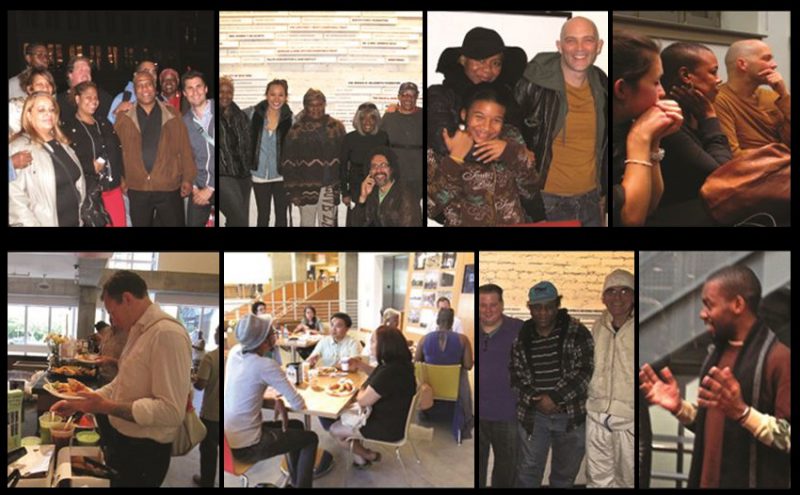 Since 2011, The Foundry's Audience Ambassadors program has been building access to NYC theatre with low-income communities – many of whom have rarely if ever attended theatre before.  Each year we stipend community organizers to gather groups from their respective networks to attend plays at various theatres across the city.  The Foundry procures free tickets and pairs groups with artists for a discussion over a modest meal afterwards.  This program also provides orientation to NYC theater ecology: what theatres are where, what kinds of work they produce, and other avenues of access — "insider" strategies to obtain free or low cost tickets (eg. volunteer ushering, Audience Extras etc.) It's a simple program with a radical idea: to build audiences for NYC theatre that include all of us who live here.   
Ongoing:  2010-2017  Theaters throughout NYC
Ambassadors by Year
2010-11
Shannon Barber, Community Voices Heard
Right to the City
2011-12
Wanda Imasuen, FUREE
Kilusan Bautista, United Playaz
Cynthia Butts, FUREE
Lenina Nadel, Right to the City
2012-13
Cynthia Butts, FUREE
Wanda Imasuen, FUREE
Brontie Scott, Domestic Workers United
Lolan Sevilla, The Anti-Violence Project
2013-14
Wanda Imasuen, FUREE
Carmen Pineiro, Community Voices Heard
Kendal Jackman, Picture the Homeless 
2014-15
Kendal Jackman, Picture the Homeless
Wanda Imasuen
Samara Gaev, Truthworker
Beth Mirachi, College & Community: Theater for Social Change 
Tasha Amezcua, Audre Lord Project
Latoya English, StreetWise and Safe
NYC Anti-Violence Project
Critical Resistance
Connect, Inc
Police Reform Organizing Project (Urban Justice Center)
2015-16
Tracee Brown, Ali Forney Center
Samara Gaev, Truthworker
Jesse Ehrensaft-Hawley, FIERCE
Shagasyia Diamond, The Red Umbrella Project
Kristin Lovel, Trans In Action
Beatrice Anderson, AWAKE Youth
Tanya Walker,StreetWise & Safe
Sylvia's Place 
Jay's House   
2016-17
Annette Gwin, Women of the South Bronx
Samara Gaev, Truthworker
El Puente
Urban Justice Center
Hometown Security/Majora Carter Project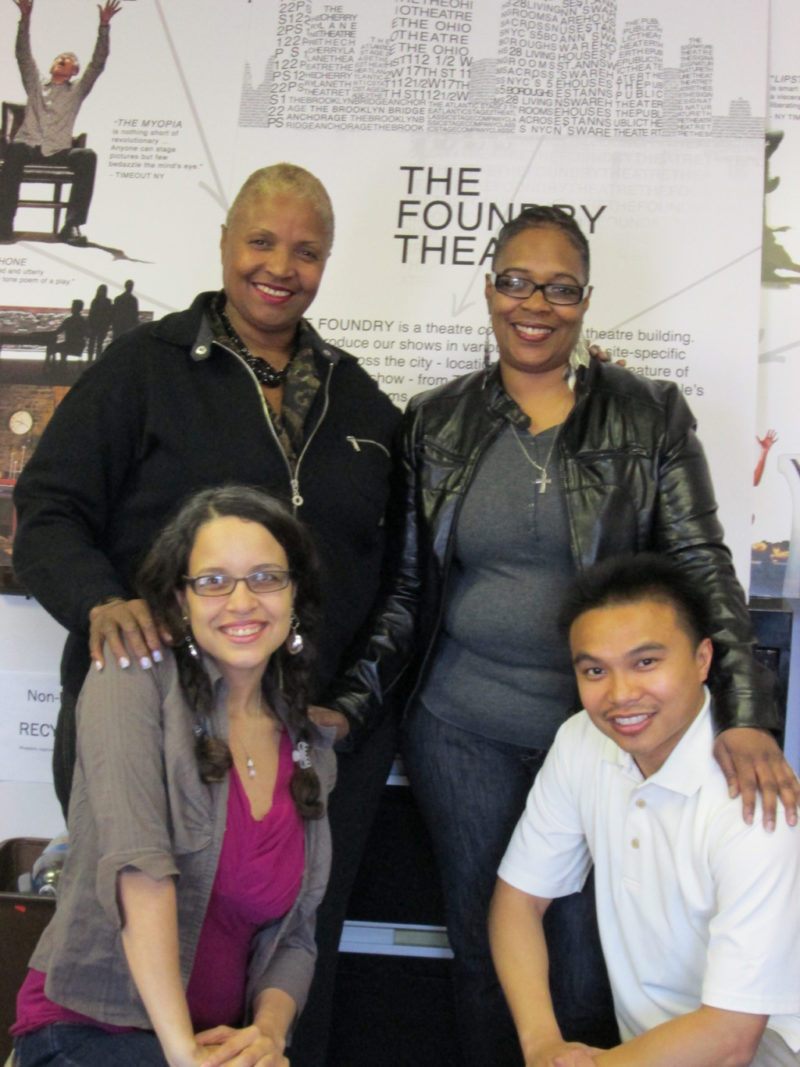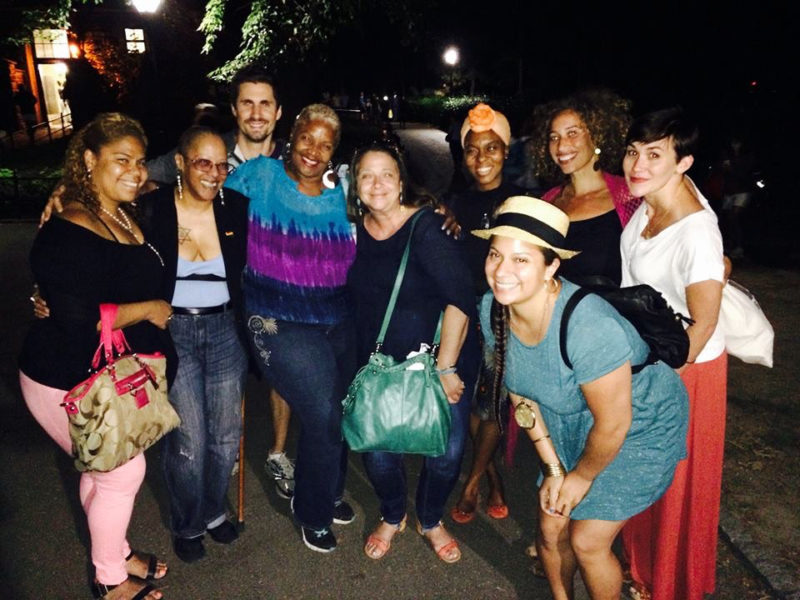 Video
When we moved Good Person to the Public Theater in November 2013, we secured 300 tickets for our Ambassadors' audiences and our stalwart Audience Ambassador, Wanda Imasuen organized 23 Ambassadors to bring groups to 17 performances during the run. Each evening included a meal and talkback with the show's artists. A big shout out to the Public Theater for these tickets AND for providing meeting space for our talkbacks! The following year, Wanda did it again! for The Foundry's production of The Box. 
The communities our audiences came from included: FUREE, Mothers On the Move, Red Hook Initiative, Haitian Women for Haitian Refugees, We Act, NYC Anti-Violence Project, Good Old Lower East Side, Northwest Bronx Community and Clergy Coalition, Flanbwayan Haitian Literacy Project, Audre Lorde Project, Make the Road NY, Urban Justice Center, Brandworker's International, New York Communities for Change, Third Root Community Health Center, Osborne Association, Fortune Society, The Brotherhood / Sister Sol, Unity Fellowship of Christ Church, VOCAL, Picture The Homeless, Domestic Workers United, Sistas & Brothas United, and Youth Ministries for Peace and Justice
The Theaters / The Theatre
Our Ambassadors have come to see this initiative as a kind of 'movement' that helps their communities – as New Yorkers – "claim the theatre as part of what their city is famous for."  These are the theatres who have continued to provide free tickets to help build this 'movement,' We're so grateful for their ongoing generosity and partnership.  
All For One Theater
Ars Nova
Cherry Lane Theater
Classical Theatre of Harlem
Clubbed Thumb
Ensemble Studio Theatre
HERE Arts Center
La MaMa, Etc.
LCT3 @ Lincoln Center 
National Black Theatre
New York Theatre Workshop
Ping Chong & Company
Playwrights Horizons
Roundabout Theatre
Signature Theatre
Soho Rep
The Chocolate Factory
The Public Theater
Theatre for A New Audience,
Under The Radar Festival
---
2017: Audience Ambassadors and the cast @ The Foundry's MASTER by W. David Hancock & visual artist, Wardell Milan 
2016: Members of Truthworker and The Ali Forney Center w. director Sarah Benson and composer Cesar Alvarez at Soho Rep's Futurity by Cesar Alvarez & the Lisps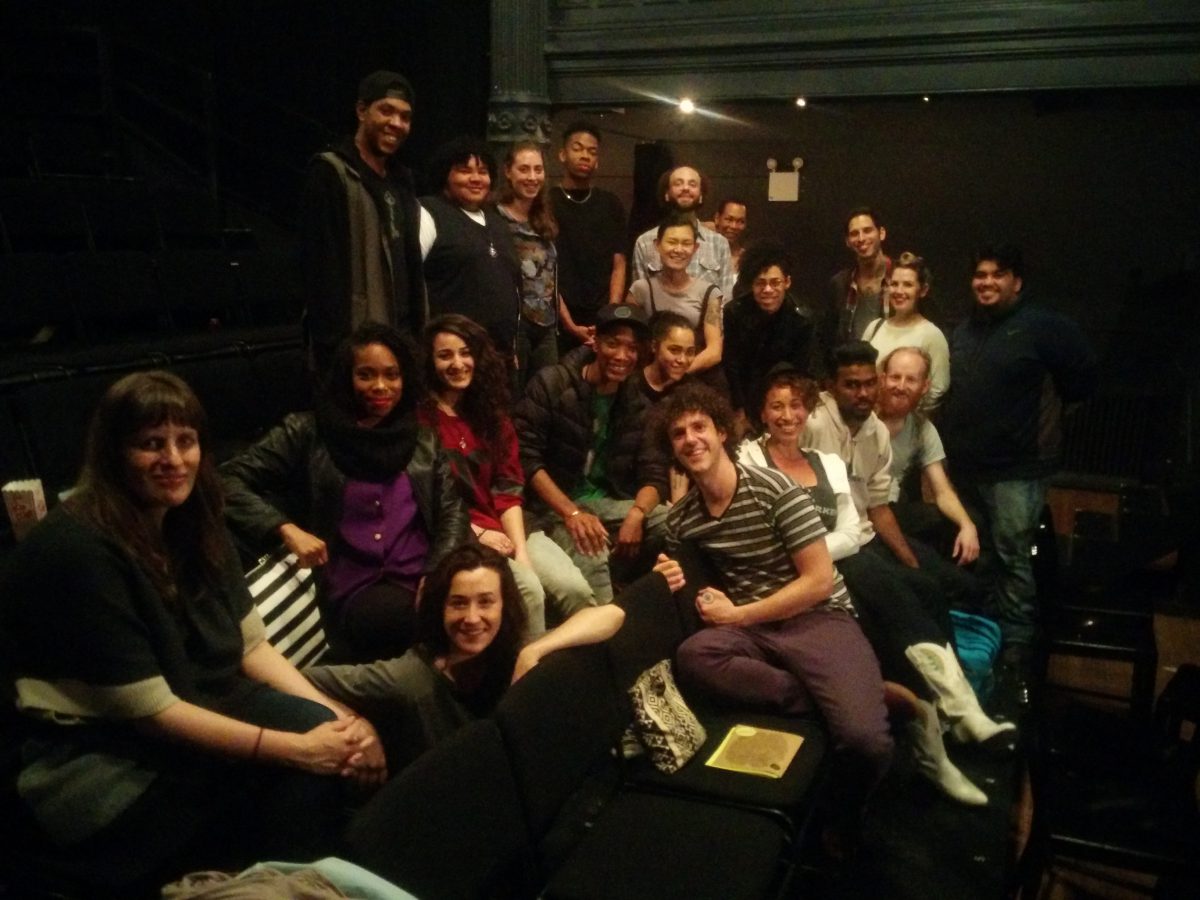 2015:  Truthworker at The Public Theater's Eclipsed by Lynn Nottage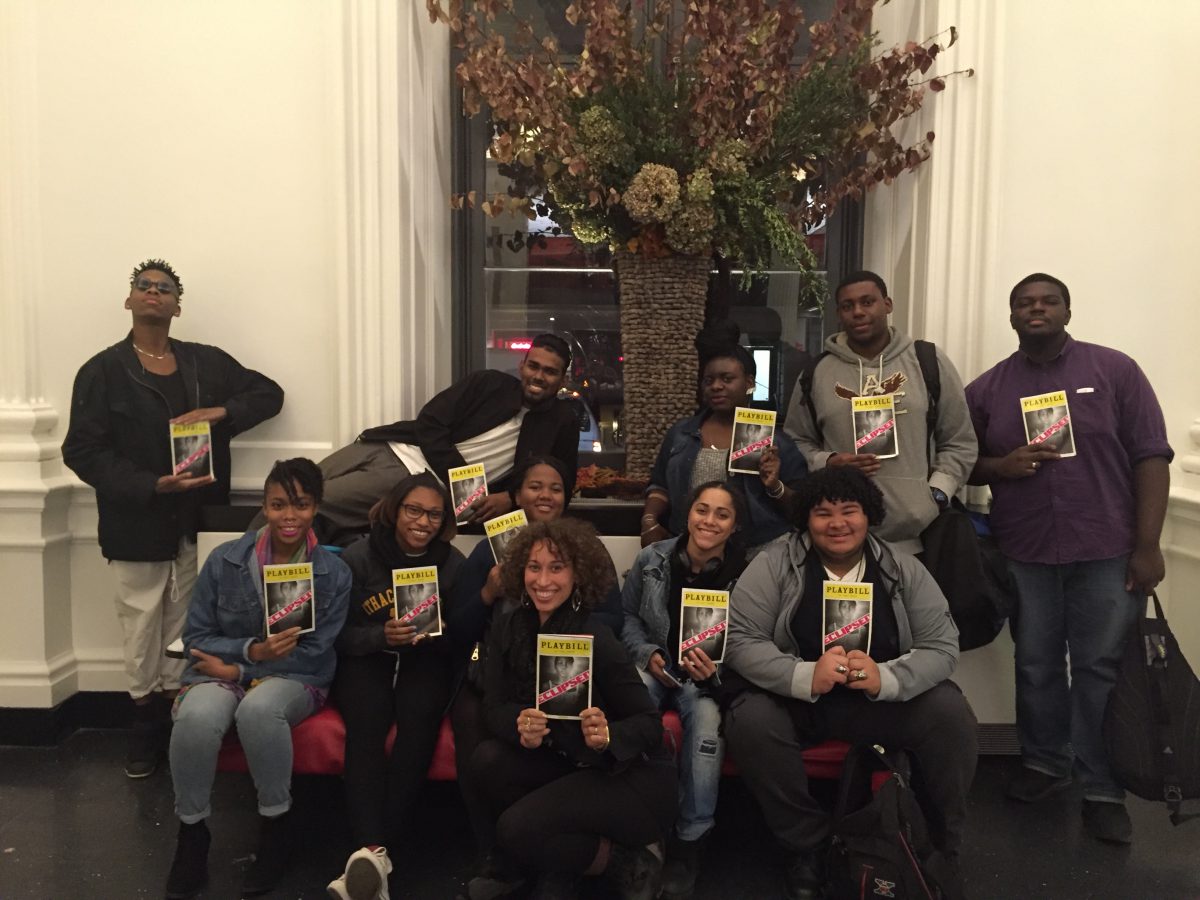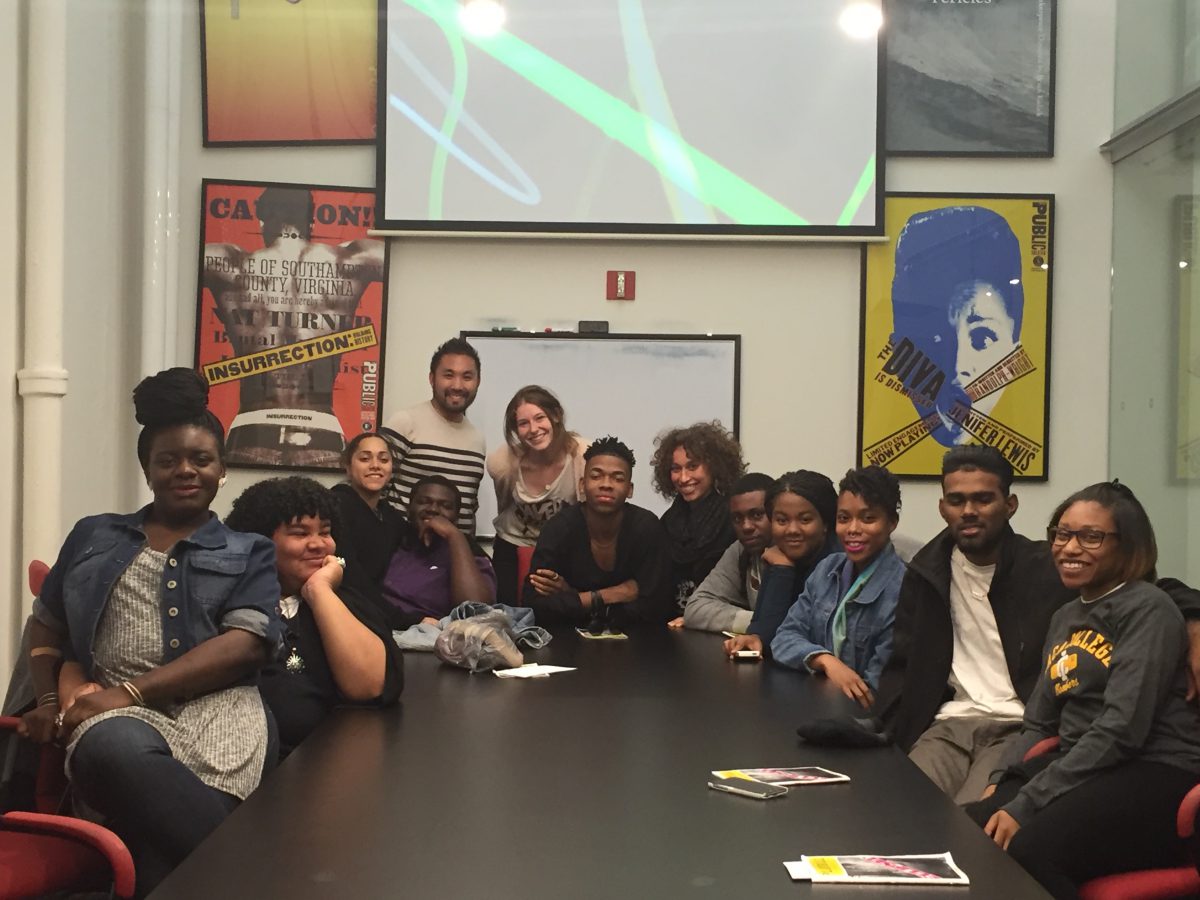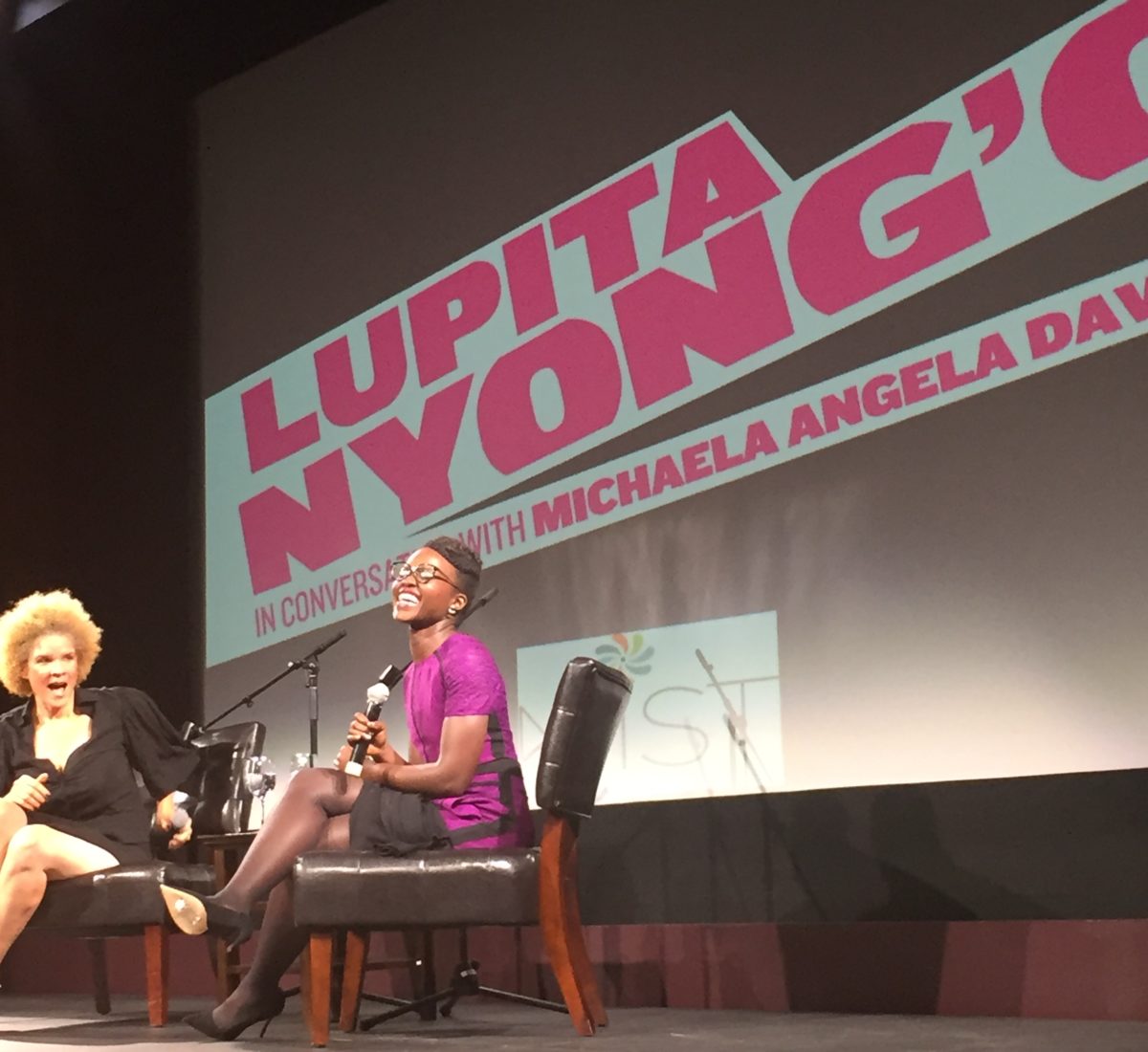 And at the talkback with Lupita!

2014: NY Communities for Change, Third Root, Picture the Homeless, Brother / Sister Sol  w. cast at the Foundry's The Box by Marcus Gardley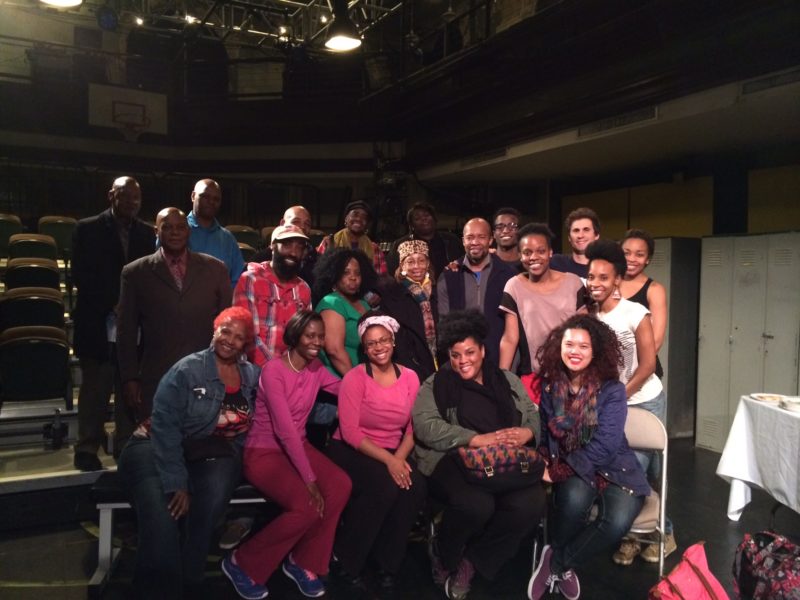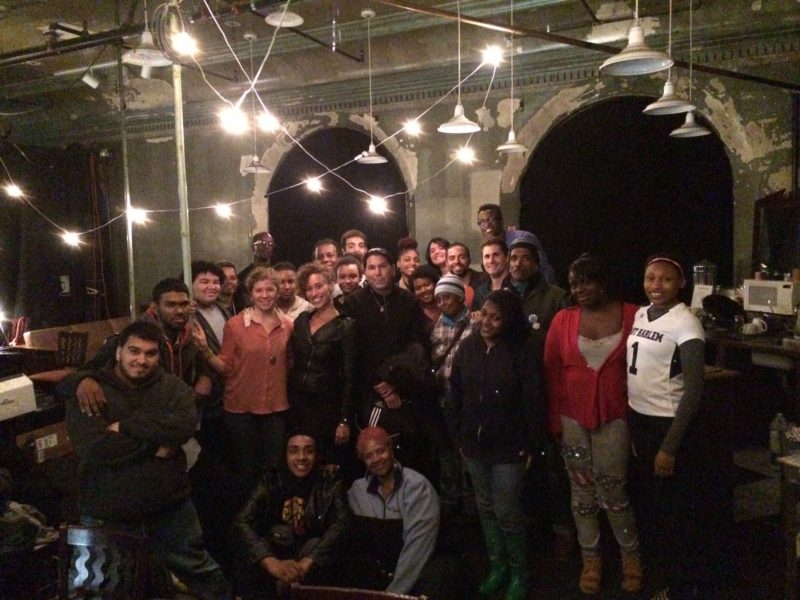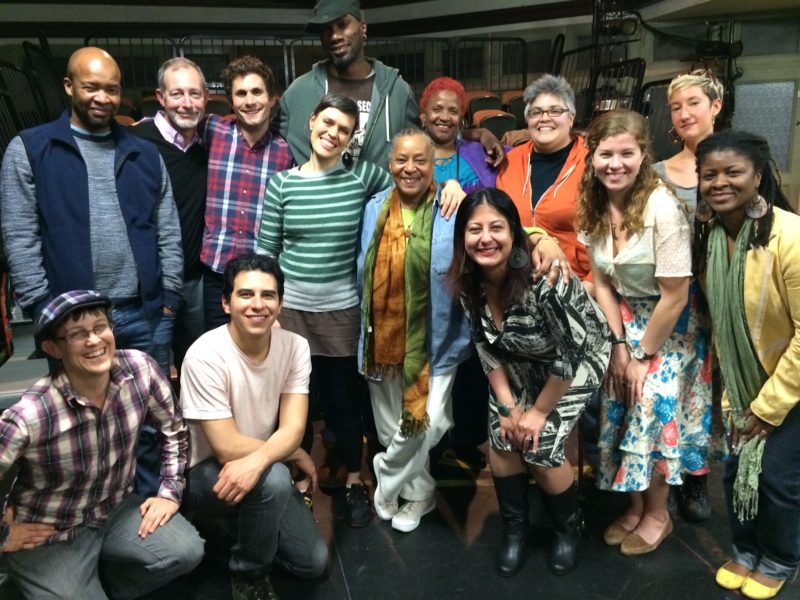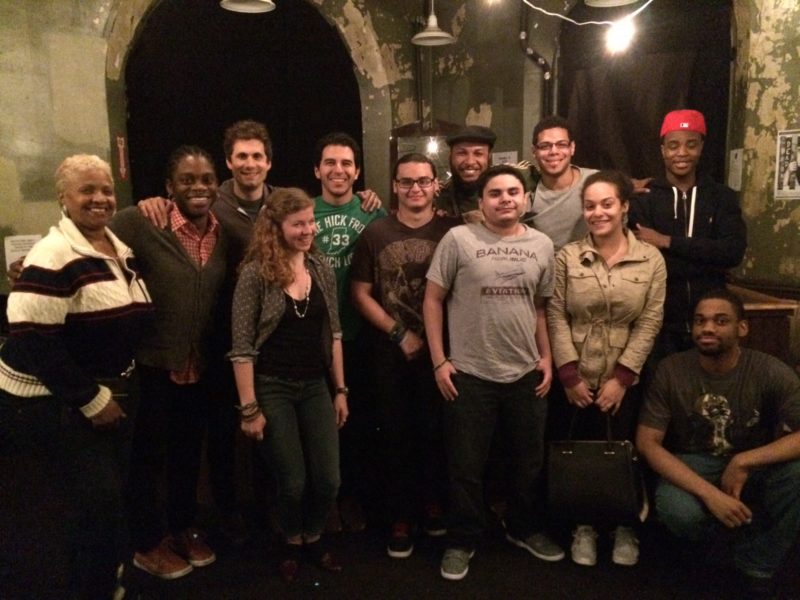 2013: Audience Ambassadors at Signature Theatre's Hurt Village by Katori Hall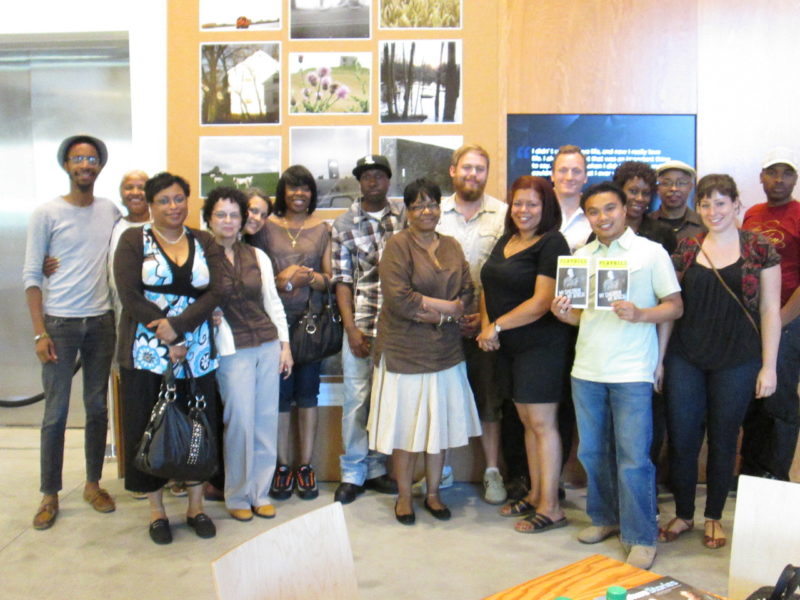 2012: Audience Ambassadors at Clubbed Thumb's Luther by Ethan Lipton (Here Arts Center)