The Legacies Series, an oral history project, features our theatre elders — actors, writers, directors, composers, designers and producers — working people who have kept alive a dedication to the precarious profession that is theatre. This program honors their work by the passing on of their working histories to those of us coming up after them.
1998 : At Riverside Church, Harlem
Guests
Moderated by Billie Allen & David Bunn

LUTHER HENDERSON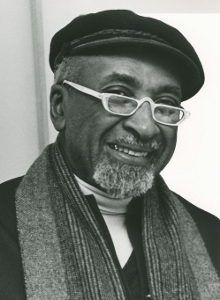 [as of 1998]
In 1997, The American Theatre Wing established a Tony Award category for Best Orchestration of a Musical, and Luther Henderson, with over 50 years in American musical theatre, was among its first nominees. Mr. Henderson composed, arranged, orchestrated and conducted some of the most memorable shows both on and off Broadway, including most recently 
Jelly's Last Jam
and
Play On!,
both of which earned him Tony nominations.
After graduating from Juilliard, Mr. Henderson started his professional career working with Duke Ellington, who referred to him as his "classical arm."  He went on to work with Billy Strayhorn, Andre Kostelanetz, Richard Rogers, Lena Horne and countless legendary artists. For Mr. Henderson, the work he did with with Duke Ellington, Billy Strayhorn, Jule Styne, Carol Haney, Richard Rogers and Lena Horne was some of the most important of his long career. He has worked on more than two dozen Broadway productions including:
Lena Horne: The Lady and her Music
;
Ain't Misbehavin,
' 
Flower Drum Song, Funny Girl, Hallelujah Baby, No, No Nanette,
 Ellington's
Beggar's Holiday
and his
ballet
Three Black Kings
.
His television and film credits include musical director, orchestrator, arranger and pianist on countless shows; he received Emmy Award nomination for the TV production of 
Ain't Misbehavin'.  
Albums to his credit include several with the Canadian Brass Quintet and six albums with the Luther Henderson Orchestra. Mr. Henderson contributed to recordings by the Duke Ellington Orchestra, the Andre Kostelanetz Orchestra, the Royal Philharmonic, Mandy Patinkin, Polly Bergen, Anita Ellis, among others. 
Mr. Henderson passed away in July 2003 at the age of 84.  In 2004 the NEA posthumously gave him The Jazz Masters Award; and there is scholarship in his name at Julliard.

J. LEONARD OXLEY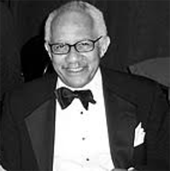 [as of 1998] 
Mr. Oxley is a celebrated musical director who has known Luther Henderson for over 25 years. He was Luther's musical director on Broadway for
Jelly's Last Jam an
d assistant musical director for
Play On!.
He is an accomplished musician and conductor, and has worked on numerous musicals on and off-Broadway and in regional theater, including
Black and Blue
and
Ain't Misbehavin'
. Mr. Oxley most recently received Chicago's Joseph Jefferson Award for Best Musical Direction for
Play On!
---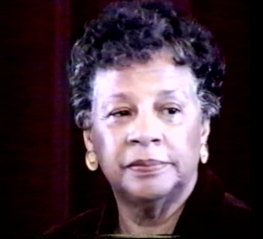 Billie Allen : [ Bio as of 1998 ] Actress and director. Ms. Allen started her professional career as a classicaly trained ballerina and appeared in in the original production of A Raisin in the Sun on Broadway. Ms. Allen has been a director in regional theatre for 20 years. She and Luther Henderson have collaborated on several musicals, including The Crystal Tree. Ms. Allen is currently working with playwright, Cassandra Medley on her new play. 
Billie Allen passed away on December 29, 2016.