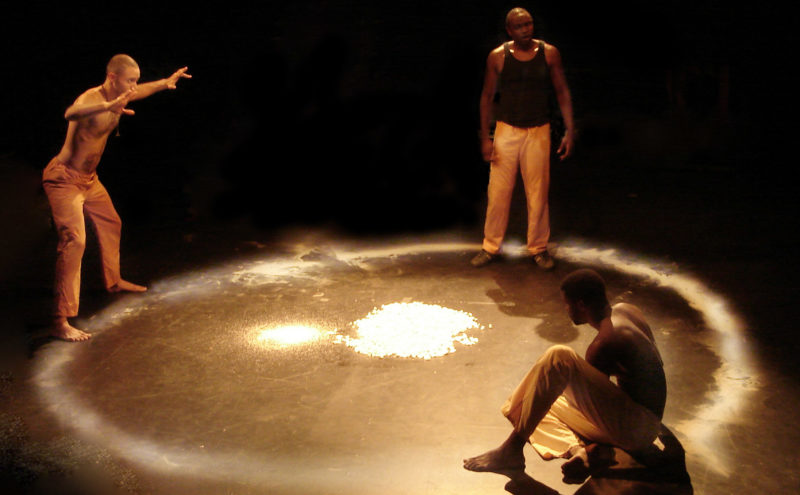 Playing fast and loose with West African mythology, The Brothers Size tells the modern-day story of the Size brothers: Ogun, a hardworking auto mechanic, and his younger brother Oshoosi who has just been released from prison. Having raised his brother since their mother's death, Ogun does his best to help him make a fresh start, while their relationship is confronted by the haunting character of Elegba from Oshoosi's prison days. Tarell Alvin McCraney with this — his first — production, builds a tender and complex family circle in the Louisiana bayou, in which audience becomes the community, the witness and the judge. The Brothers Size was a breakout hit in the 2007 Under The Radar Festival and returned to the Public Theatre in the fall for an extended run.
Jan 2007 :  Under The Radar Festival, NYC
Nov 2007:  The Public Theater, NYC
Company
Written by Tarell Alvin McCraney
Directed by Tea Alagic
Featuring:
Brian Tyree Henry
Gilbert Owuor
Elliot Villar 
  Marc Damon Johnson (Dublin)
  Keith Eric Chappelle (Dublin)
Live Music: Jonathon Pratt
                    Shaun Kelly (DC)
Set Design: Tea Alagic & Zane Philstrom
                    Peter Ksander (The Public & Tour)
Lighting Design: Burke Brown
Costume Design:  Zane Philstrom
Production Stage Manager: Sarah Hodges
Brothers Size premiered under the auspices of inaugural Foundry Producers Chair held by emerging producers, Stephanie Ibarra, Malcolm Darrell and David Roberts.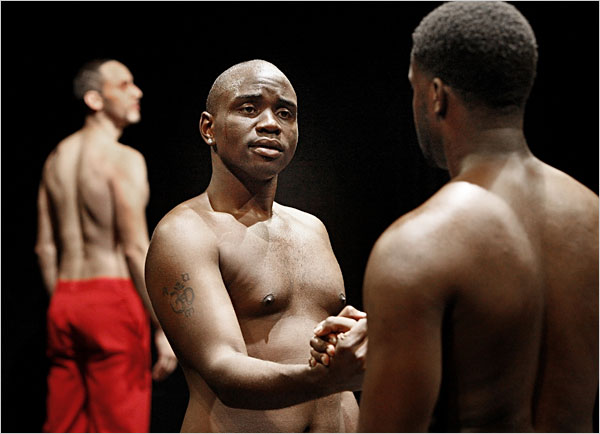 Press
"…absorbing and emotionally resonant …  Listen closely, and you might hear that thrilling sound that is one of the main reasons you go the theater, that beautiful music of a new voice."  -The New York Times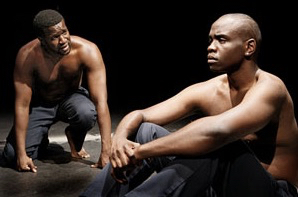 "A million playwrights have tried to fuse homespun stories with vibrantly theatrical ritual — but precious few match this lyricism and grace."
New York Magazine

"McCraney's The Brothers Size celebrates the art of storytelling, as it spins a compelling tale."  Theatremania 

"The Brothers Size realizes the potential of theater to elevate the ordinary."  TimeOut New York
On Tour
January/February, 2008 (6 weeks)
The Studio Theatre, DC
w. Original Cast; SM: Barbara Reo
The Abbey Theatre, Dublin, Ireland
w. Brian T. Henry, Marc Damon Johnson
& Keith Chappelle
The Brothers Size was the first African American play to be seen on The Abbey's historic stage.