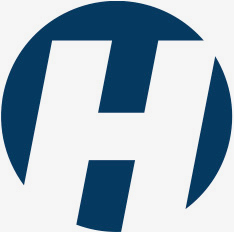 Pub Date: October 1, 2019
Haymarket Books     $20 preorder
Inspired by the 25-year inquiry of the Foundry Theatre, A MOMENT ON THE CLOCK OF THE WORLD is an invitation to consider what it means to make the world, together.
It collects the voices of artists, community organizers, cultural critics, and public intellectuals whose own inquiries intersected with that of the Foundry throughout its history.
Notions of art, community, space, prefigurative politics, metrics, leadership, and Time animate a conversation about the ways that artists and social justice workers build a more equitable world, and the historic challenges of doing so together.
The title of the book recalls renowned activist and philosopher Grace Lee Boggs's call for a new kind of activism: "Now is the time on the clock of the world to grow our souls." This book gathers together hard-won insights of its "moment," one that exists on the continuum of ever in the (r)evolutionary human project of making the world.
Preview Responses
"Below the lofts, gyms, and dog-walking, is a radical history of cultural resistance and wildness. An essential inspiration and document for those interested in curing the gentrification of the mind."
Nato Thompson author, Culture as Weapon: The Art of Influence in Everyday Life
"A fascinating testament to the game-changing spirit of one of the most important things to happen to the American theatre. Any artist or producer seeking inspiration or lessons on how to truly shake things up should start here."
Branden Jacobs-Jenkins playwright, An Octoroon
" These stunning essays, interviews, incantations, manifestations are by the best radical thinkers in the US. This collection is a manifesto of bold ideas, magic and poetry, a living record of the best of what is still called the "un-American tradition" in theatre, reaching to the very root of why we make theater, and why we keep coming back. Best of all, this book wrenches apart neoliberal notions of what "resistance" truly is, and redefines and recontructs them from the root up. The root is the only place where the radical still lives. And there also lives the Foundry Theatre."
Naomi Wallace playwright, One Flea Spare
" Like the Foundry Theatre itself, this gorgeous book is a profound and playful meditation on the relationship between art and politics. It illuminates the history of the Foundry's paradigm-shifting, twenty-five-year-long artistic experiment. Working with the Foundry taught me how to embrace hope without succumbing to delusion. I hope this book will give to many others what the Foundry gave to me."
Heidi Schreck playwright, What the Constitution Means to Me